GEOTEC® Horizontal smoke extraction and ventilation ducts

The ducts are made by juxtaposing GEOTEC®S boards 1000 mm long and 30 or 45 mm thick. These systems are available for fire classifications EI 60S to EI 120S : firewall 1 to 2 hours, according to EN 13501-3 and EN 13501-4.
All the boards are moulded to standard dimensions with a rabbet on all four sides for 45 mm thick ducts and on two sides for 30 mm thick ducts, to facilitate their assembly. Each segment of length 1000, which can be cut to length, consists of four or more boards.
GEOTEC® ducts can also be made with GEOTEC®SX boards 1000 mm long and 1200 mm wide for 30- or 45-mm thickness. These single dimension boards do not have longitudinal rabbets for easy cutting and assembly.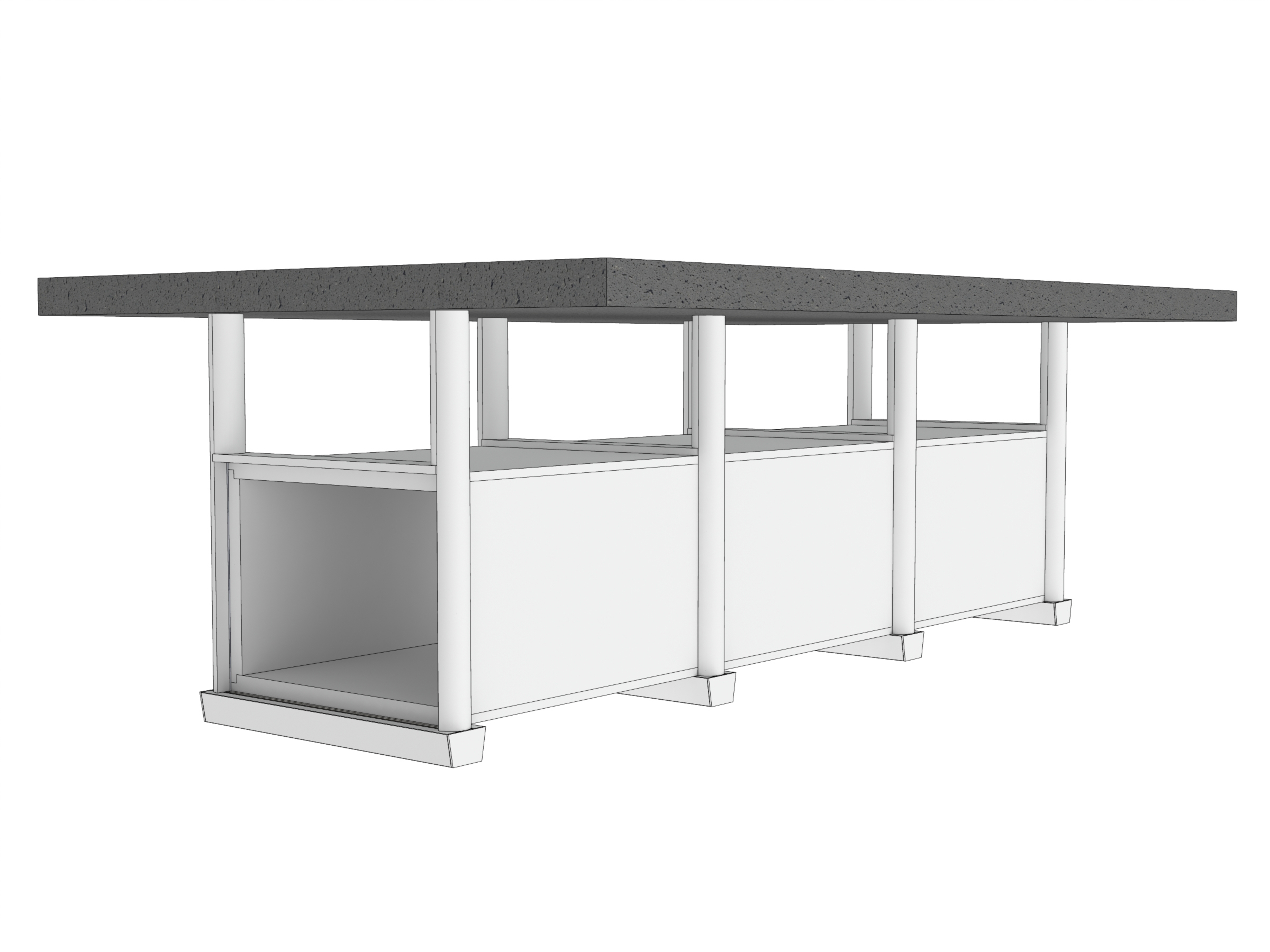 Assembly by screwing, stapling and using the "polochonnage" solution (mixture of sisal fibre and adhesive) possible
Light-weight materials
100% natural gypsum-based products
CE certified
Ease of installation
Time saving
Compatible products including Rft, Aldes, France Air and Panol.
Horizontal or vertical GEOTEC® smoke extraction ducts
| Tests in accordance with EN 1366-8 | Board's reference | Thickness (mm) | Fire resistance classification EI S i <-> o | EFECTIS assessments | Internal cross-sections (mm) | Max ht | System applied |
| --- | --- | --- | --- | --- | --- | --- | --- |
| Horizontal and vertical smoke extraction | GEOTEC® S or GEOTEC® SX | 30 or 45 | EI 60S or EI 120S | PV n° EFR-16-002205 Rév.1 | 0x0 to 2500x2000 | 7 ml (2 reinforcement collars) 10 ml (3 reinforcement collars) | Polochonnage (mixture of sisal fibre and glue) |
| Horizontal and vertical smoke extraction | GEOTEC® or GEOTEC® SX | 30 or 45 | EI 60S or EI 120S | PV n°EFR-16-002203 Rév.1 | 0x0 to 2500x1500 | 7 ml (2 reinforcement collars) 10 ml (3 reinforcement collars) | Glue and Screw system |
Horizontal or vertical GEOTEC® ventilation ducts
| Tests in accordance with EN 1366-1 | Board's reference | Thickness (mm) | Fire resistance classification EI S i <-> o | EFECTIS assessments | Internal cross-sections (mm) | Max ht | System applied |
| --- | --- | --- | --- | --- | --- | --- | --- |
| Horizontal and vertical ventilation | GEOTEC® S or GEOTEC® SX | 30 or 45 | EI 60S or EI 120S | PV n° EFR-16-002204 Rév.1 | 0x0 to 2500x2000 | 7 ml (2 reinforcement collars) 10 ml (3 reinforcement collars) | Polochonnage (mixture of sisal fibre and glue) |
| Horizontal and vertical ventilation | GEOTEC® S or GEOTEC® SX | 30 or 45 | EI 60S or EI 120S | PV n° EFR-16-002202 Rév.1 | 0x0 to 2500x1500 | 7 ml (2 reinforcement collars) 10 ml (3 reinforcement collars) | Glue and Screw system |