Steel column fire protection
With GEOFLAM®DC products, the fire protection of metal structures becomes decorative and aesthetic. This circular system with a thickness of 30 mm allows the protection of metal columns up to R 120.
The assembly of these protections is carried out by gluing at the junction of the rabbets of the GEOFLAM®DC half-shells.
These aesthetic GEOFLAM®DC half-shells, which are also ready to paint (if required), have the particularity of being able to protect metal columns of different shapes (HEA, IPN, UAP, etc.).
Our GEOFLAM® DC half-shells allow you to protect columns of any size.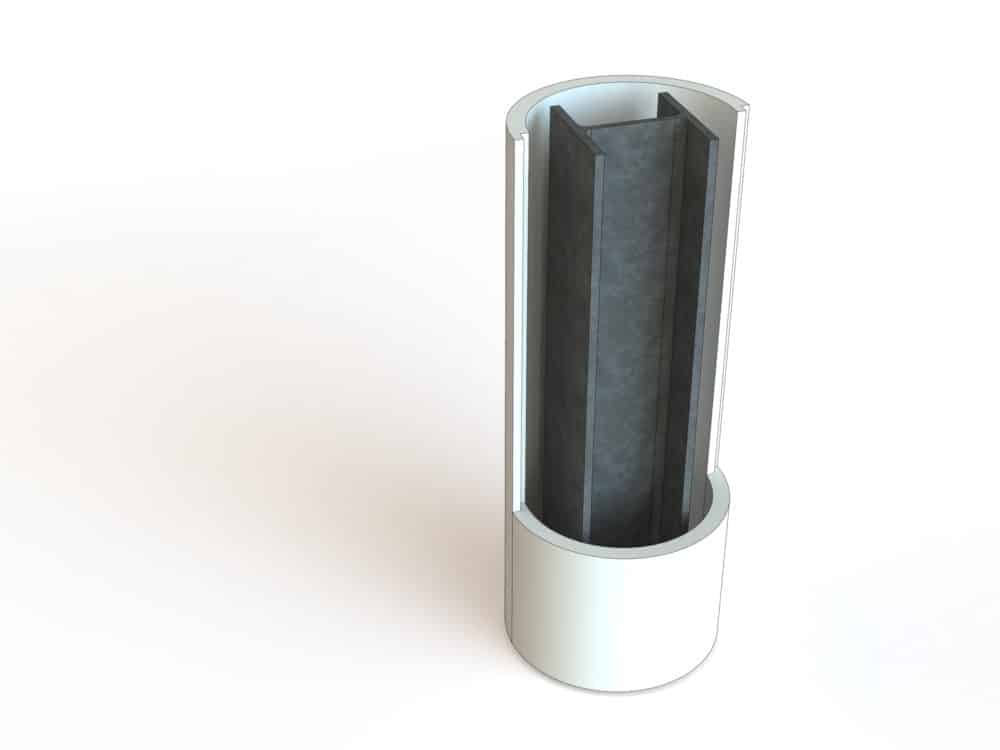 GEOFLAM® DC Steel column fire protection
| Tests in accordance with EN 13381-4 | Thickness. (mm) | EFECTIS assessments | Internal diameters (mm) | External diameters (mm) | R : fire stability |
| --- | --- | --- | --- | --- | --- |
| Metal colums protection | 30 | PV n° 14-U-185 rév.1 | 240 and 340 | 300 and 400 | 15 to 120 |