Our GEOFLAM® C-Light channels enable you to protect gas pipes, medical fluids, various pipelines or electrical cable trays up to a fire exposure time of 2 hours (EI 120) and for cross-sections up to 350 x 200 mm.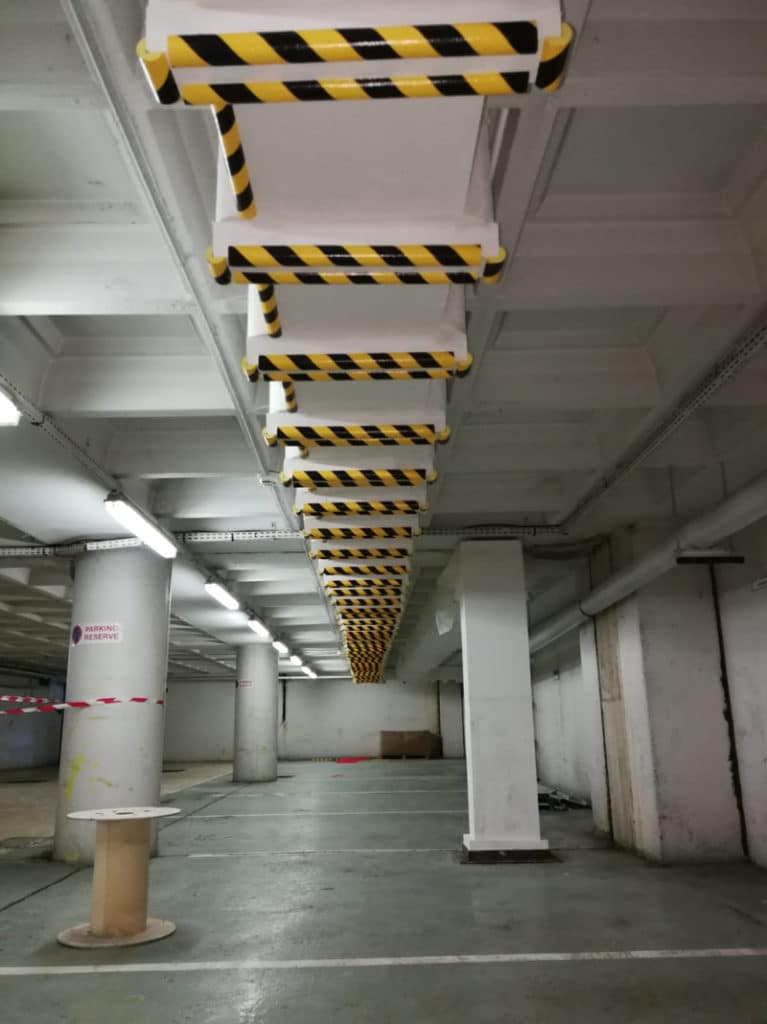 GEOFLAM® C-Light channels with cover are 35 mm thick pre-moulded elements made of plaster and glass fibre and are subject to the classification standards EN 13501-1 and EN 13501-2.
Manufactured with longitudinal and end rebates, GEOSTAFF channels are easy to fit into each other and are welded with GEOCOL® glue, thus enabling the creation of durable service ducts and shafts that comply with the regulations in force for passive fire protection.
Subjected to tests in approved laboratories, GEOSTAFF fire protective solutions are designed to comply with the strictest European standards in terms of passive fire protection and protect buildings and their occupants in the event of a disaster.
GEOFLAM® C-Light channels + cover are available for internal dimensions 50×50 mm / 100×50 mm / 100×100 mm / 150×100 mm / 150×150 mm / 200×100 mm / 200×200 mm / 300×100 mm / 350×200 mm.
You can download the GEOFLAM® C-Light channels technical data sheet here.