During a fire, the smoke that spreads inside a building is the main cause of fire victims. The toxicity and temperature of the smoke, linked to the speed at which it travels, prevent occupants from evacuating safely.
GEOTEC®S30 and GEOTEC®S45 boards allow you to integrate smoke extraction and ventilation ducts directly into your premises in order to sweep the space to be smoked out with a flow of air.
These boards, mainly made of plaster and fibreglass, are natural products and CE certified. GEOTEC®S boards meet the fire resistance classification standards EN 13501-2, EN 13501-3 and EN 13501-4 and comply with current European legislation concerning the conformity of fire-resistant products for passive fire protection.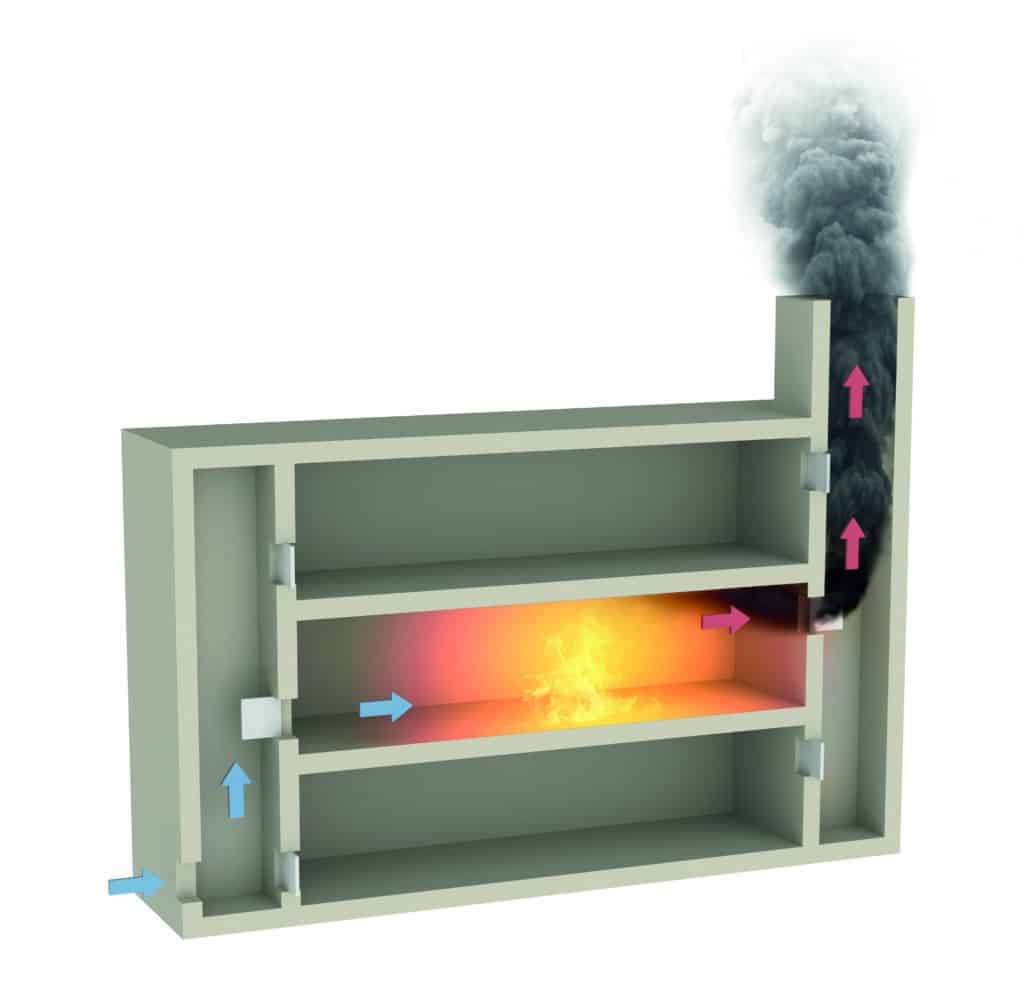 What is the use of a GEOTEC® fire protective board?
Fire protection : the boards are 30 or 45 mm thick for a fire protection degree EI 60 (1 hour) or EI 120 (2 hours).
Installation of horizontal and vertical smoke extraction and ventilation ducts for internal dimensions up to 2500 x 2000 mm.
Installation of technical ductwork enclosures for the protection of gas pipes, various ducts or electrical cable trays.
Protection of glued carbon reinforcements.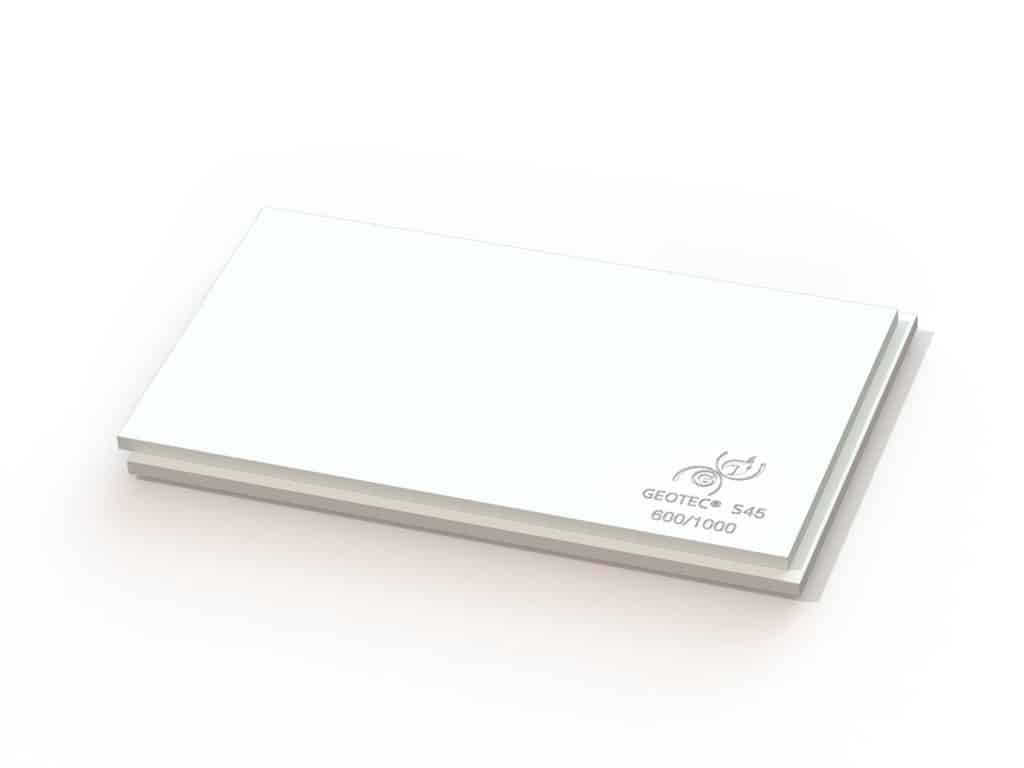 What are the advantages of the GEOTEC® board?
CE certified product.
European Technical Approval ATE 18/0343.
Time and material savings: the boards are pre-moulded to standard dimensions.
Ease and speed of installation: the boards are designed with transverse and/or longitudinal rabbets allowing the boards to be fitted together for durable and solid ducts.
Lightweight board: 24 kg/m2 for a thickness of 30 mm; 36 kg m2 for a thickness of 45 mm.