Who is Geostaff?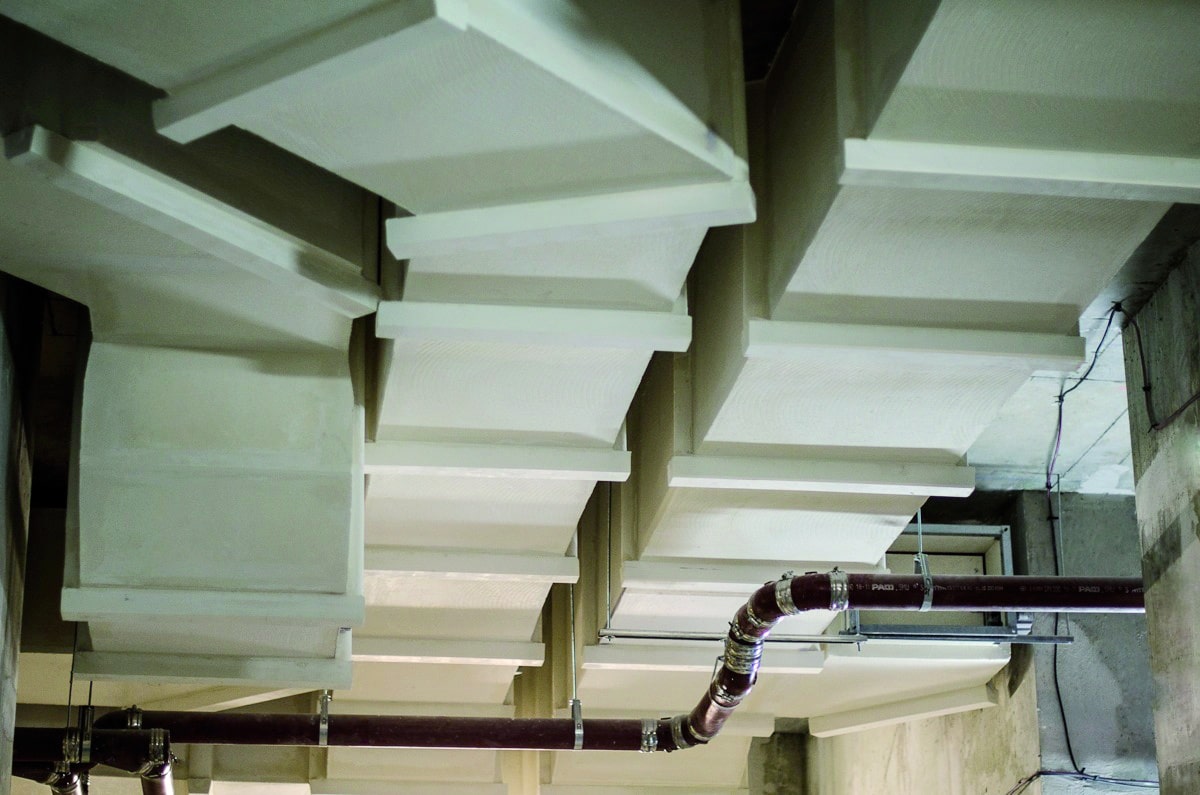 For more than 30 years Geostaff has been developing products which allow the realization of passive fire protection systems and ceiling decoration. Thanks to its experience, Geostaff assists artisans, design offices, specifiers, general building contractors, economists and architects throughout Europe in all stages of their projects: from the design stage to construction and maintenance.
European manufacturer of 100% natural products, GEOSTAFF offers, through the GEOTEC® range, different models and dimensions of 1h to 2h fire resistant boards for the realization of ventilation and smoke extraction ducts, vertical and horizontal, EI 60 and EI120 or for the realization of fire rated ductworks.
Fire-protective boards GEOTEC®S 30 et 45 from the GEOTEC® range.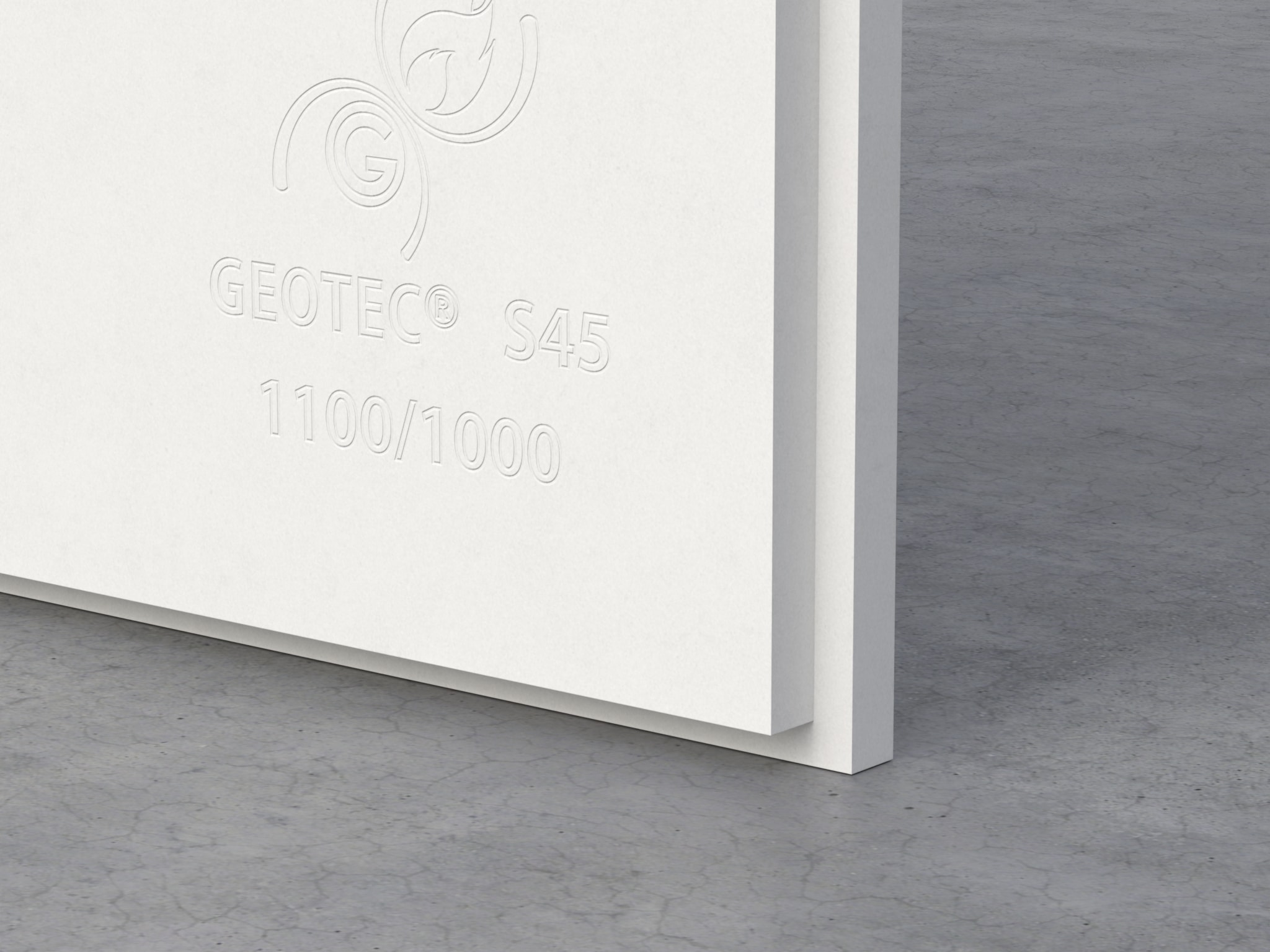 Geostaff fire resistant boards, mainly made of gypsum and fibreglass, are intended for passive fire protection.
These boards have a fire resistance ranging from 1 hour to 2 hours (GEOTEC®S 30 or 45) and are used in the realization of horizontal and vertical fire rated ductworks which allows the evacuation of fumes and the supply of fresh air during a fire.
In order to meet all the requirements in terms of passive fire protection, we also offer various pre-moulded fire-resistant elements for the protection of service ducts such as gas pipes and various pipelines or for the steel column fire protection and fire rated access panels.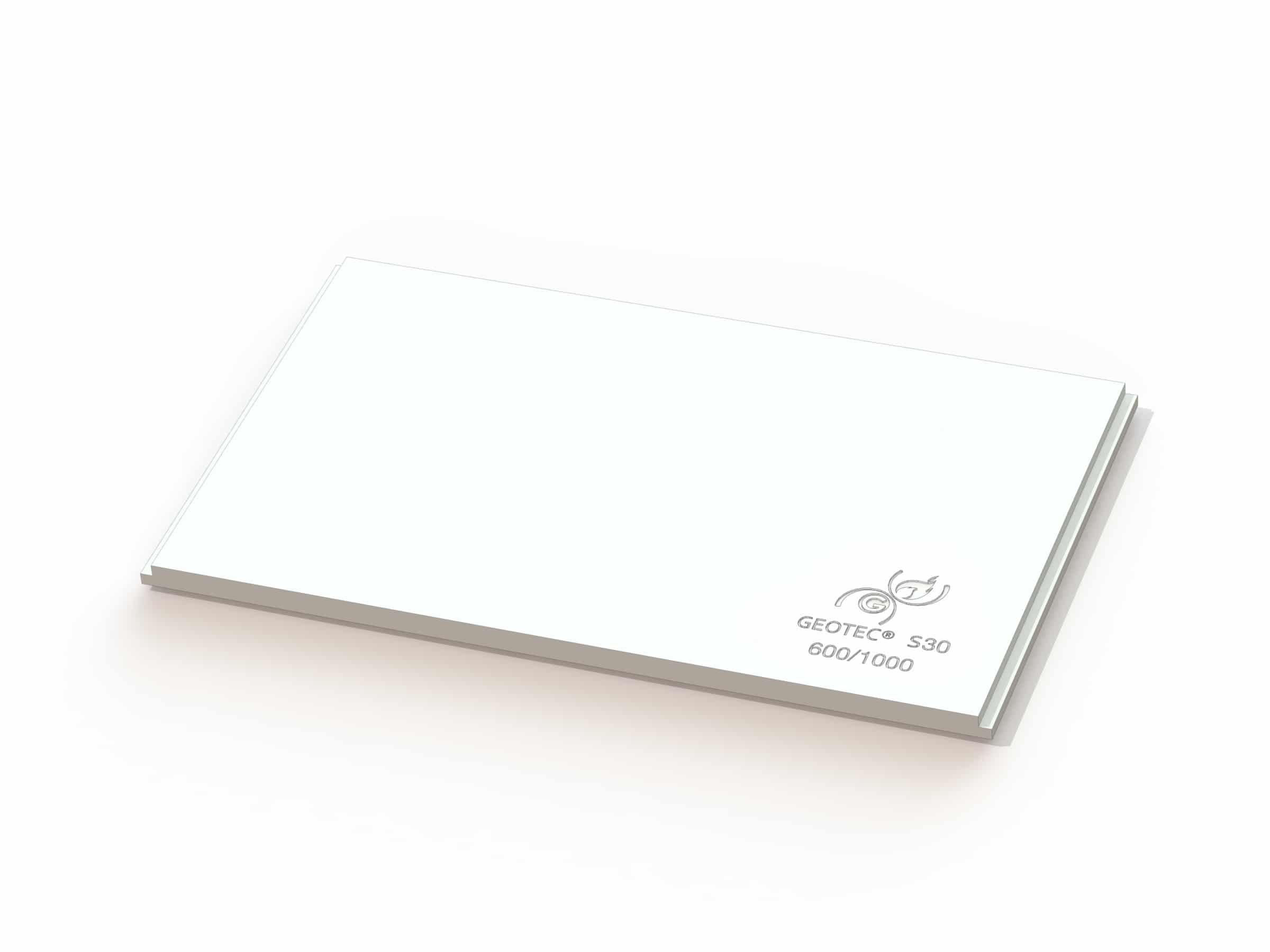 Subjected to tests in approved laboratories, GEOSTAFF fire protective solutions are designed to comply with the strictest European standards in terms of passive fire protection and protect buildings and their occupants in the event of a disaster.
GEOSTAFF boards are tested and certified according to the European standards in force EN 13501-1; EN 13501-2; EN 13501-3 and EN 13501-4.