Adapting to new government standards
Since 1 January 2022, any building permit that is submitted must meet the new requirements of the Environmental Regulation 2020 : RE2020. The RE2020 sets new thresholds for building energy performance, carbon impact and comfort for occupants. A major step forward for the environment and for the future of construction.
By carrying out a fire test at Efectis, Geostaff becomes the first manufacturer of firestop products to offer you a technical solution for vertical ventilation and smoke extraction ducts passing through a CLT wooden floor: Test report n°EFR-22-U-000525
The test was carried out using GEOTEC® S45 EI120 fire rated boards for the vertical duct installation. The 200mm thick CLT floor allowed us to test the timber floor penetration solution for the vertical shaft.
What is a CLT timber floor ?
CLT or Cross Laminated Timber is a solid wood panel consisting of several plies (3 to 7 layers with a thickness of between 6 and 30 cm). It is an ideal construction system for wooden buildings and is widely used by architects for construction with wooden floors.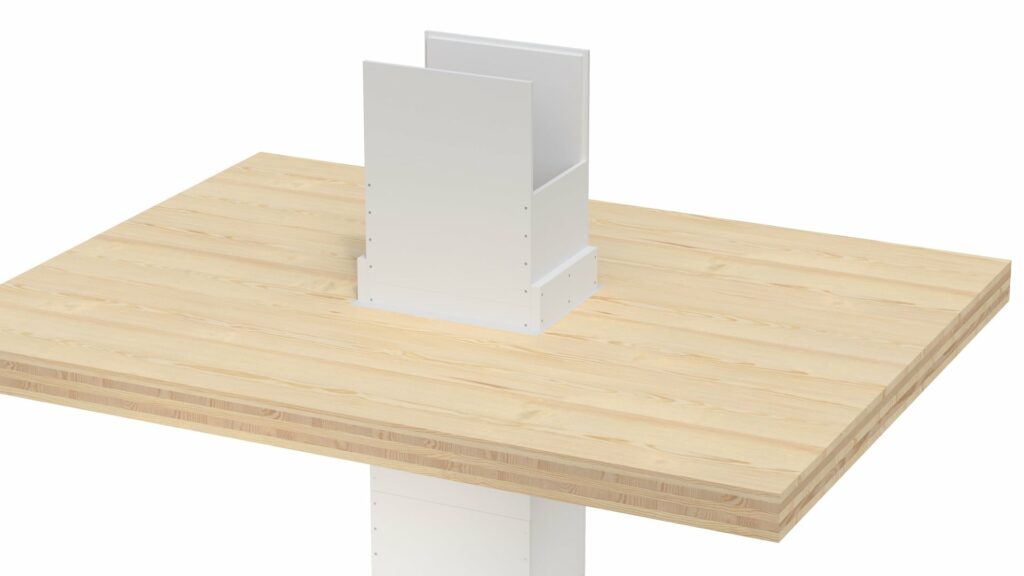 ---
Installation of the duct through a CLT timber floor.
Installation of the GEOTEC® S45 2 hours fire-rated duct in accordance with the reference report
Load carrying capacity identical to that of the GEOTEC® vertical duct report
CLT timber floor penetration:
Sealing with rock wool (26 kg/m3 minimum)
Gluing and screwing of a peripheral bead to the duct on the underside of the timber floor.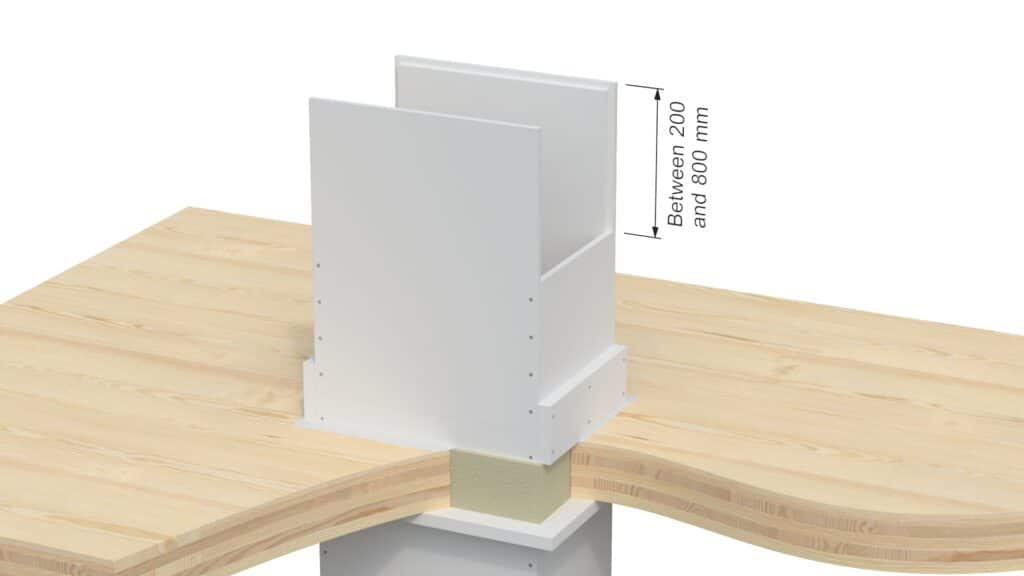 Would you like to know more about our solution? Do not hesitate to contact our technical department.